Swag 104.9 Position Statement: Hyper focused on 18-24 Swag's listeners are impressionable, and spontaneous in their buying habits. Once a customer they become a "brand evangelist" through social media. Swag's rhythmic format mirrors the rhythm of its listeners status-driven lifestyle.
KLCA HD-2 known as SWAG 104.9 is the rhythmic leader in Northern Nevada radio. Since its launch, SWAG 104.9 FM has taken the market by storm by setting records for Facebook likes. SWAG 104.9 FM is a contemporary hit station that targets young adults 18-34. They are today's consumers of the new technology, clothing and automobiles. Core artists include contemporary hit-makers like Drake, Cardi B, Jay Z, Beyonce, The Weekend, Kendrick Lamar, Eminem and J. Cole. On-air personality Tony Tone brings you the best rhythmic music. We are The Hip-Hop Station in the market. Also we simultaneously broadcast at 93.5 in Carson City.
We also offer digital services combining radio broadcasting, website design, digital marketing, Search Engine Optimization (SEO), Search Engine Marketing (SEM), video, internet audio streaming, social media and assistance in client branding. Learn how we can help you develop a media plan to help your business grow today.
Station Line Up
Big Boy's Neighborhood Morning Show Mon-Fri 6am-10am, and Best of BBN Saturday's 6am-9am
Big Boys' Neighborhood based out of Los Angeles is widely respected in the Hip Hop culture. Big Boy has many of the industry's hottest artists as guests on the show every week. Big Boy's Morning Show is a high energy show that keeps you laughing. Highlighted by Big Boy's famously hilarious "Phonetaps", which play every hour at 10 minutes after the hour.
Tony Tone 3pm-7pm weekdays. Tony Tone (The Voice of The 775) keeps his ear to the streets of Northern Nevada, staying in touch with the local music scene and events. Tony is always first with the new music with The Test Drive @ 5:15pm and then again at 5:45pm.
DJ Pressure – Swag mixer, host of The Block Party Friday 8pm-10pm and The Throwback Throwdown Sunday 3pm-5pm.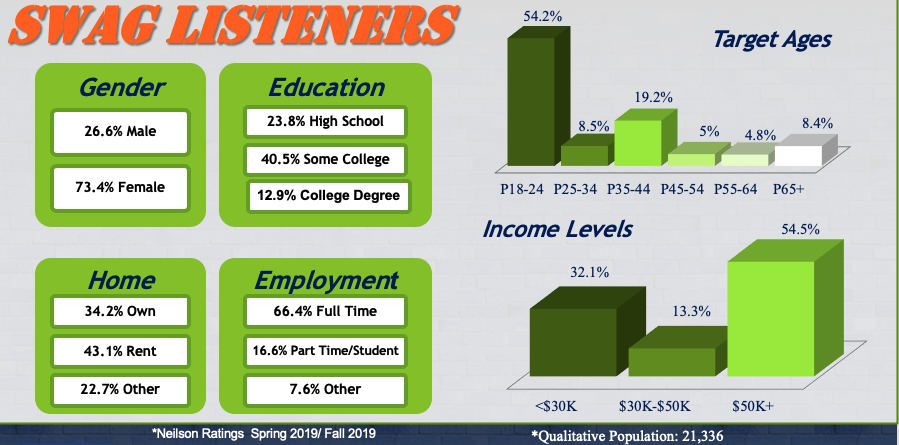 Sponsorship Opportunities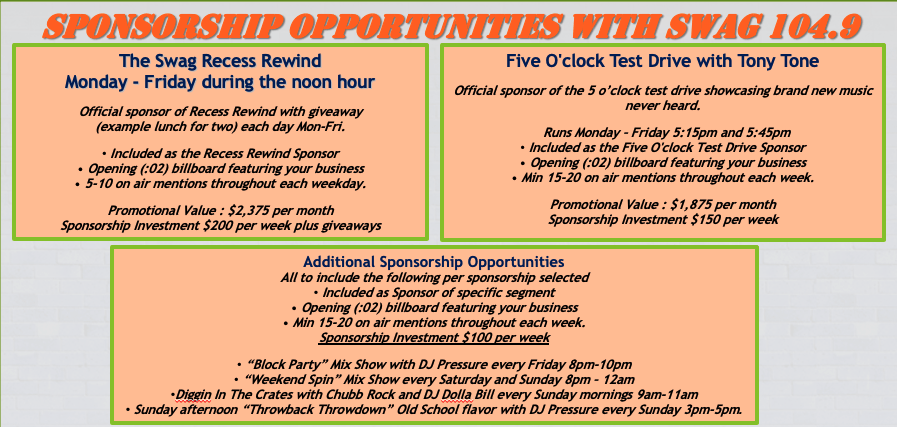 Coverage Map: