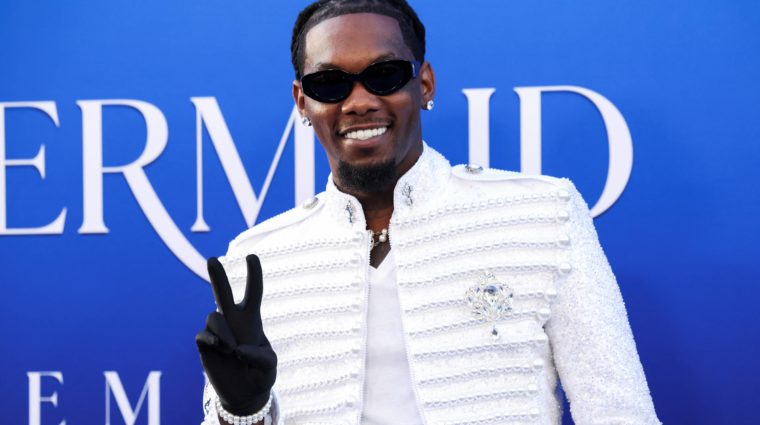 Despite a common belief that the trio of rappers who once formed the Migos — Offset, Takeoff and Quavo — were cousins, Offset's new interview with Variety is throwing fans a real curveball.
As it turns out, despite reports, Offset isn't actually biologically related to Takeoff or Quavo at all. Quavo is actually Takeoff's uncle — although he's only three years older — and Offset became friends with them in sixth grade.
The revelation came as part of Offset's lengthy interview with the publication — where he also opened up about the impact Takeoff's shocking murder back in November had on his life and his psychological health.
"It's hard for me to talk about s**t right now. I've never talked about this stuff," Offset shared. "Seriously. Talking about Take is hard, man. Talking about all this s**t is hard. That's why I don't, to be honest. That sh** hurts. Like, it's gonna put me in a mood, and I don't want to get in that mood."
"Some things I don't never tell nobody. He's not here. That s**t feels fake, bro," Offset continued, explaining that being in a state of partial denial is how he manages to cope. "I get through my day thinking it's fake. And I don't say nothing to nobody about it."
Takeoff — whose real name was Kirshnik Khari Ball — was shot and killed in Houston, Texas, on Nov. 1, 2022. He was 28.
In April, Offset took to Instagram to reveal a massive back tattoo honoring Takeoff. The tattoo depicts Takeoff in space while wearing a tiger-print coat and a handful of chains around his neck. Offset kept the caption simple but sweet: "Love you 4L & after."
Addressing the tattoo in his candid profile interview, published on Wednesday, Offset excitedly explained, "It's my favorite picture of him… I like it because he had his glasses off."
(ET)