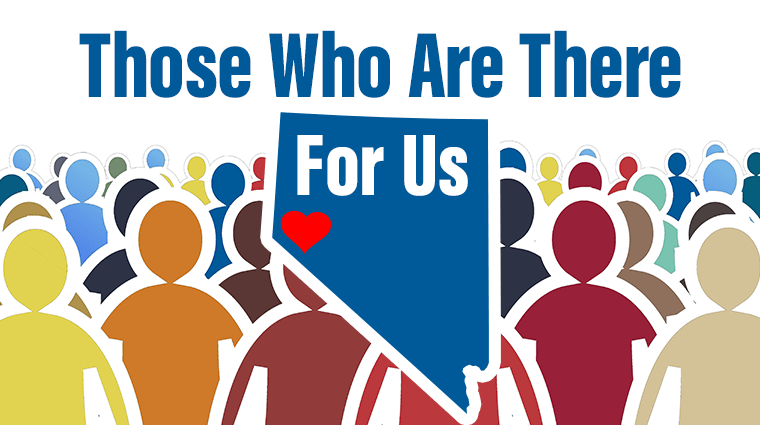 We are saying thank you to everyone who is working hard day-to-day on the front lines of hospitals, law enforcement, grocery stores, restaurants, and everywhere in between to help keep our community safe and healthy. We want to share your thank you! Send us a message, video, or call us and leave a voicemail letting us know who you would like to thank and why!
Let us know who you would like to say "Thank You" to right now by posting on this page, calling 775-391-0655 or sending an email to us at thanks@renomediagroup.com.
See who everyone else has thanked and submit your own nominations on our Facebook Page below:
Disclaimer: By submitting an entry I am giving full permission to Reno Media Group and its stations to use my message on air, on their websites, and on social media for community promotion.