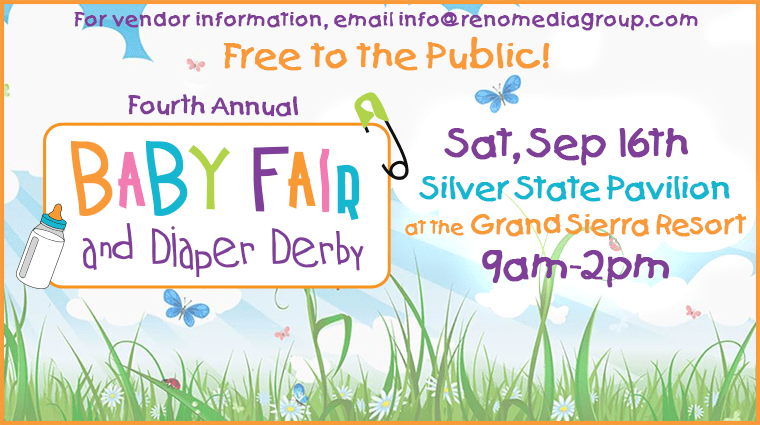 Our 4th Annual Baby Fair & Diaper Derby is coming Saturday, September 16th from 9am to 2pm in the Silver State Pavilion at the Grand Sierra Resort. 
It is one of our funniest events, from watching those babies scooting or some even running across the finish line to those that turn around at the end or never going at all!  It sure is a sight. 
There will also be information, shopping demos, free samples, food area, giveaways throughout the day, state entertainment & all kinds of businesses to teach attendees how to take care of & what kind of things they need to buy for their little ones.  This is the best event for those that are becoming a mom or a dad soon, those that already are & even those grandparents. 
If you are looking to be part of the fun & excitement as one of our vendors, email info@renomediagroup.com & mark your calendar for September 16th for the 4th Annual Baby Fair & Diaper Derby at the Grand Sierra Resort!